How to
Ngawin Review: How to Play and Earn Real Cash
Full Review: Legit or Scam
Have you heard about the Nigerian platform called Ngawin? Do you know that you can make up to N5K daily with It? In this article, I will tell you everything you need to about Ngawin and How it works.
What is Ngawin?
Ngawin is an online gaming platform that allows Nigerian residents to earn real cash by playing games. Ngawin is a "pay to win" platform meaning that users must use money to play and win.
This platform has gathered positive reviews since it was launched, it has received a great deal of favorable feedback from customers who claim to have made large winnings within minutes after signing up by playing straightforward games with small sums of money. It offers users a Variety of games to play and win cash rewards.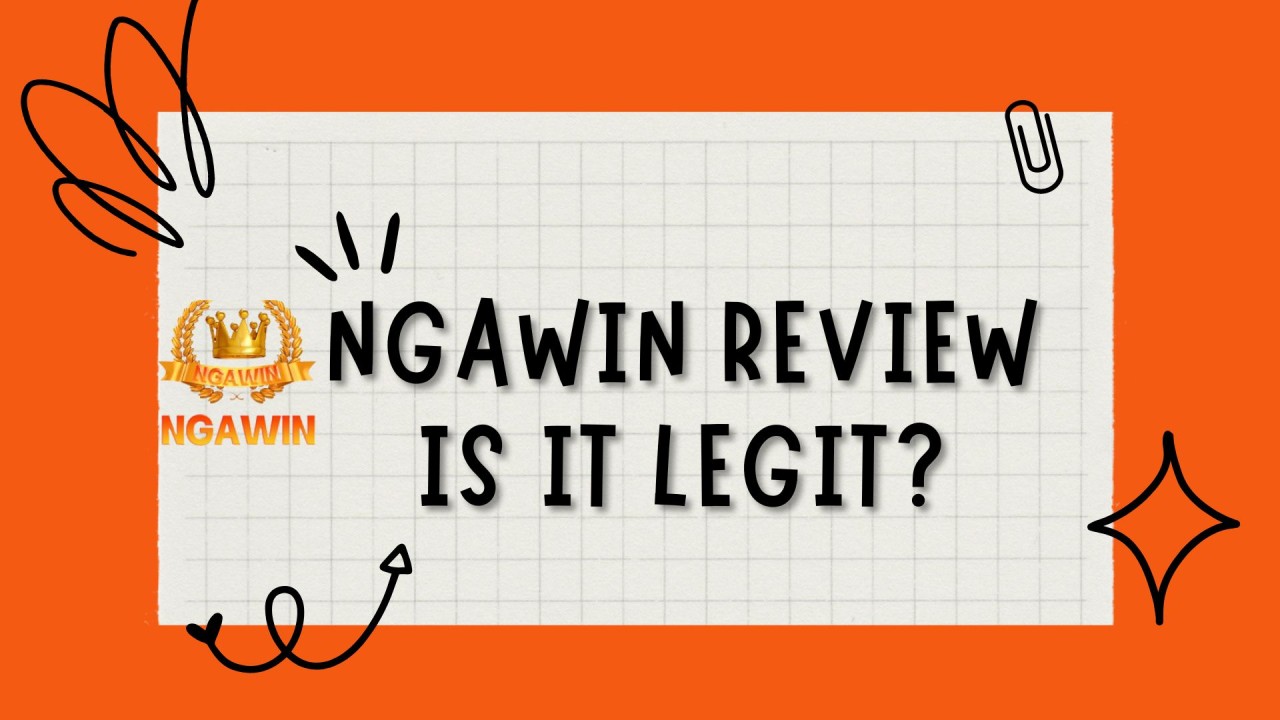 Ngawin Games
Ngawin offers ten (10) fantastic games for users to play and earn real cash. Here are the available games;
In-house
PG
JDB
TaDa
PragmaticPlay
Slots
BGaming
Fishing
Live Casino
Virtual Sports
Steps to Register for Ngawin
Visit the website www.ngawin.com
Select your Region
At the top right click on sign up button
Input your details and click on sign up
After confirmation, you will be redirected to your dashboard
How to deposit into your Ngawin account
Navigate to your dashboard's bottom. On the right side of your dashboard, there is a deposit button or a red button that you can click.
You will have the choice to deposit between N2000 (the minimum) and N10,000,000 (the maximum).
Tick on "Do not participate in promotions". If you don't, you'll immediately receive an additional bonus cash on deposit, but you'll have to place a certain number of bets before you can withdraw it. So be sure to check the box that says, "Do not participate in promotions."
Select the banner for the Deposit button.
click confirm in order to pay the chosen amount.
A one-time bank account will be offered to you for payment. Make your payment right away because it expires.
Click "I have made payment" after making your payment.
You'll be brought to your dashboard where your account will show the amount you paid.
How to withdraw
First, go to the account's top and select the red button.
The alternatives you have are to deposit or withdraw. Select Withdraw.
Enter the withdrawal amount you want to make. Lowest N2000; highest N1000000
select "withdraw to" Your account name, account number, bank type, phone number, and email must be entered into the form.
Click on the save button
and the Withdraw button banner next
your money will be transferred to your account within 10 minutes to within 24 hours.
Ngawin Referral Program
Ngawin offers a referral program that allows their users to earn extra income aside from playing games, this means that you earn extra cash each time your referral funds their accounts. Here is are list of referral levels and their income percentage.
Level 1
30% Bonus
Level 2
10% Bonus
Level 3
5% Bonus
Is Ngawin Legit or Scam
The obvious answer is yes, Ngawin is an online gaming platform that allow users to earn money by playing online games.
Secondly, this platform has been operational for over six (6) months, and nobody has lodged any complaints about it, so it's safe to say that this platform is legitimate.
Also Read